EOGBX500 Diesel Fired Mixers
Twin 40 gallon diesel fired thermoplastic pre-heater mixers – EOGBX500 diesel burners.
Twin 60 gallon also available.
Ingersoll Rand / Doosan 7/41+  Compressor with generator.
Year: 2012. 865 hours. Skid mounted in good working order. Price: £5,750 + VAT
Any Inspection welcome. Deliver can be arranged at cost.
Skid Mounted 40 gallon Thermoplastic / Sealant Mixer
This self contained unit can easily be moved about on-site by a fork truck or mounted on a trailer/pickup.
Twin 40 gallon Thermoplastic Roadmarking Pre-heater Mixers
Mounted on steel skid
(Twin 60 gallon also available)
Road Marking Pram
Maxigrip manufacture and supply Road Marking Prams (thermoplastic hand barrows) in two sizes; 10 gallon and 16 gallon.
The hand pram is manufactured to a very high standard and is available with 100mm and 200mm shoes.
 Road Marking Trailer
Maxigrip manufacture a new galvanised road legal twin axel 2,600kg dropside trailer, fitted with twin 20 gallon thermoplastic pre-heater mixers with gas piping and fittings, diesel electric start donkey engine and mould heater.
P.O.A. Competitive finance available, subject to status.
Road Marking Pre-heaters:
Maxigrip Twin 60 gallon vertical Pre-Heater mixers.
Lister LVI Elec. Start Diesel Donkey Engine.
Thermostatically temp. Control units.
Analogue temperature gauge.
Hydraulic forward reverse valves with built in overload facility.
Tandem hydraulic system
Bag filler loading hatches.
Fully insulated (2″ cavity – Rockwool insulation)
2″ diameter drive shaft, couplings and bearings.
10mm thick base. 8mm thick walls.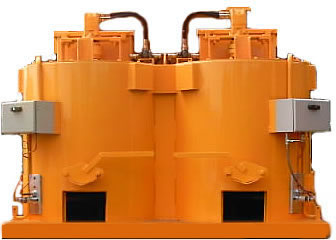 Maxigrip Twin 1200 Ltr Epoxy Resin Pre-Heater Mixer Tanks:
1200 Ltr Capacity
All steel construction
Hydraulic Agitation / Stirring Paddles
Forward Reverse Valves
Analogue Temperature Gauges
Propane Burners
Loading Frame for filling with I.B.C.
Filling Funnel for I.B.C. Loading
Single 650kg Skid Mounted Anti-skid Mixer
Skid-mounted, self-contained 650kg horizontal anti-skid mixer, propane fired, with Lister TR1 electric start diesel donkey engine.
This is a self-contained unit (all you would need is a gas supply i.e. 2x47kg propane bottles). It can easily be moved around on site by a fork-truck or mounted on a trailer, pick-up or truck.
Anti-Skid mixers
Maxigrip Twin 650 kg Horizontal Anti-Skid Mixers have been improved and re-designed over the past 28 years using the experience gained through our contracting division and many leading Anti-Skid Contractors in the UK and Europe.
We can fit the Pre-heaters to your vehicle if required.
Spec to Include:
Heavy Gauge inner Cauldron and belly pan
2" Solid Drive Shafts
2" Bearings and heavy duty Cush Drive Coupling
Adjustable Glands with stainless steel fittings
Propane Tube Burners (2 per mixer)
2" Cavity fully insulated with Ceramic Insulation
Analogue Temperature Gauge
Lister TR2 electric start diesel donkey engine
High torque Hydraulic agitation system with forward reverse valves and built in curcuit protection valves
Tumble Mixer
New, unused one tonne tumble mixer suitable for manufacturing thermoplastic materials i.e. thermoplastic roadmarkings and thermoplastic anti-skid material.
Recently sandblasted and repainted.
POA – Viewing by appointment only.
Competitive finance available subject to status.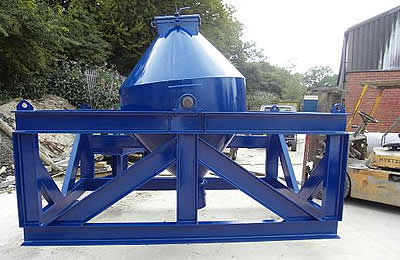 Power Pack
Lister TR2 Twin Cylinder Diesel Donkey Engine
Electric Start – Independent Charging
100 Ltr Hydraulic oil Tank with twin suction filters
Tandem Hydraulic System with Circuit Protection Valves
Supplied on Framework for under vehicle mounting
100 Ltr Hydraulic Oil Tank with twin ¾" Suction Filters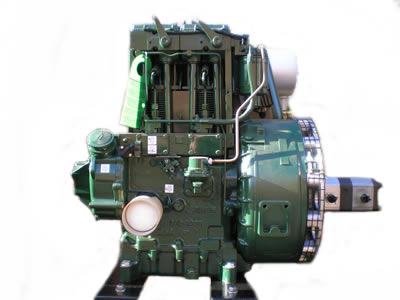 Mould Heater
We can manufacture and supply Mould Heaters (various sizes), Hand Moulds and Pouring Jugs.
Hydraulic Swing Lift
We can supply and fit electric / hydraulic swing lifts to your vehicle. 250kg and 500kg available.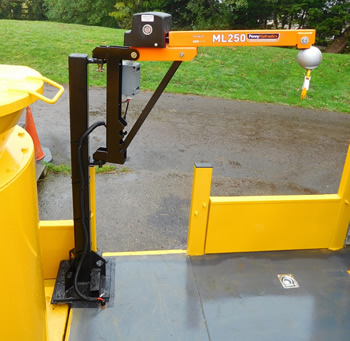 Ingersol Rand (Doosan) 7/31 compressor
We can supply and fit NEW skid-mounted compressors to your vehicle.
Portable Dryer
Maxigrip manufacture and supply portable dryers for drying off areas where there is limited access.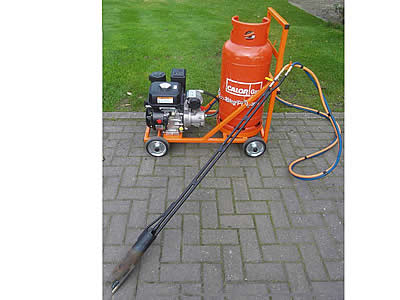 Line Marking Removal
Maxigrip can supply one man operated planer / scabbler to remove white / yellow lines.
The planer has a 12" wide rotating drum fitted with Tungsten Carbide Tips and powered by a Honda GX160 / 4.8hp petrol engine.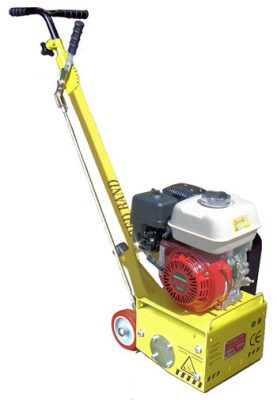 Hot Compressed Air Lance
The Maxigrip Lance Kit comprising of:
1 Maxigrip Stainless Steel Pencil Lance
1 12 volt / 24 volt Electric Starter Box
1 10 mtr long heavy duty Lance Hose
1 3 mtr long Air Hose
1 Mixer Tap Assembly Gas Fittings and Regulator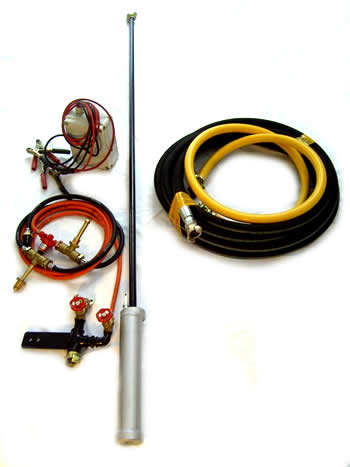 Hot Compressed Air Lance
This hand held Air Lance has a uniquely designed combustion chamber which uses a mixture of compressed air and propane gas.
It is small and light which makes it ideal for joint preparation, concrete cleaning, surface drying and road marking removal before new road markings or anti-skid surfacing is laid.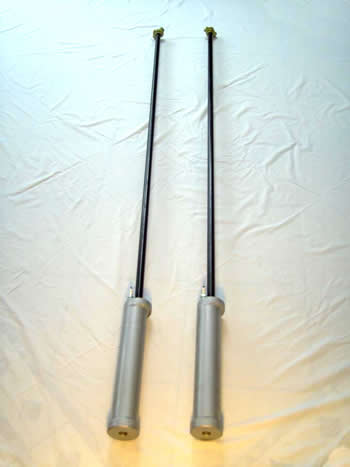 Maxigrip Stainless Steel "Pencil" Lance and 12″ Dryer
All Maxigrip Lance Heads are manufactured from high grade 6.3mm thick stainless steel tube for long life and durability.